WRITING SESSIONS OF AMERICA RETREAT PHOTOS 2015
WRITING SESSIONS OF AMERICA ANNOUNCES THE
SEMI-ANNUAL ICON AWARDS
Awards Presentation to Honor Legendary Pioneers in Music & Entertainment Kevin Shine, CEO-Writing Sessions of America (WSAATL)
and Icon Awards Creator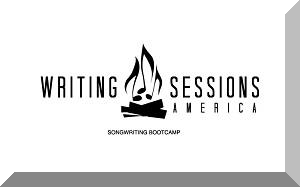 The Icon Awards, hosted by Southern Barter Club and Rolling Out Magazine will honor music and entertainment pioneers for their contributions to the Atlanta community and in the industry, during the kick-off of a series of events included in WSAATL's Annual "Unplugged Music Experience" Singer/Songwriter Retreat.
This year's honorees include: Allen Johnston (Music Consultant and Historian), Alvin and Calvin Waters (Music Consultants, Founders of The Machine Group), DJ Rodgers, Jr., (Singer-Songwriter), (Jackie Rhinehart (Public Relations and Music Executive), Karen Marie Mason (Music and Film Executive), Kevin "Khao" Cates (Grammy Nominated Producer and Music Executive), LaRonda Sutton (Director, City of Atlanta Office of Film and Entertainment), and Teddy Riley (Grammy Winning Producer, Singer-Songwriter, and Musician).
Live artist performances and industry panel discussions will also take place at the event.
Writing Sessions America (#WSAATL) is a collaborative effort of singers and songwriters of the R&B, Soul, Gospel, Rock and Pop genres working together to form bonds, build businesses and grow their brand while creating and preserving good music. WSAATL's initiative is to provide an environment of music business development and education that fosters professional growth.
The organization was created by Kevin Shine, a nationally recognized Executive A&R Consultant who worked with R. Kelly on the Grammy nominated "Untitled" album and President of The F.I.R.M. Kevin understands the inner-workings of business management in the music industry and is passionate about sharing this knowledge with others. http://wsaatl.com
writingsessionsamericaks@gmail.com | facebook.com/WSAATL | instagram.com/WSAATL
Kevin Shine WritingSessionsAmericaKS@gmail.com
WRITING SESSIONS ICON AWARDS PHOTOS 2015
Press Distribution: RAWDOGGTV (Global Internet Publicist) Viral Marketing Global News Feed of your Album, Video, Movie, Product, Press Contact: ☎ 305-490-2182 gerald@rawdoggtv.com