BET Goes Deep Inside The Record Labels, BET NETWORKS GOES 'INSIDE' THE MUSIC INDUSTRY WITH ITS NEW ORIGINAL DOCU-SERIES "INSIDE THE LABEL," WHICH EXAMINES THE SHAKESPEAREAN TRAJECTORY OF SOME OF THE MOST ICONIC MUSIC LABELS IN THE HIP HOP INDUSTRY INCLUDING DISTURBING THA PEACE (DTP), GRAND HUSTLE, LOUD RECORDS, MURDER INC., RUFF RYDERS, SLIP-N-SLIDE RECORDS AND TERROR SQUAD
Premiere Episode on Tuesday, May 17th at 9PM ET/PT Looks Behind The Scenes of Uptown Records
Second Season Premiere of "BET Life Of: Diddy" Same Night at 8PM ET/PT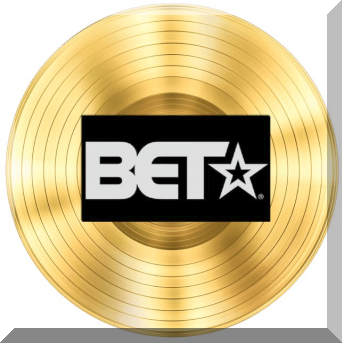 BET Networks goes deep 'inside' the music industry with the premiere of its new original series "INSIDE THE LABEL," airing Tuesday, May 17 at 9 PM ET/PT. The original docu-series tells in-depth stories of the rise… and sometimes fall of iconic record labels, told through the eyes of the founders, artists, competitors, and key players involved in the creation of the music that defined us over the last quarter century.
"INSIDE THE LABEL" unfolds in eight one-hour episodes and explores how music labels transformed the sound, face and business of hip hop and reveals the behind-the-scenes power players responsible for the rise and success of many artists.
Labels featured include in the series include Uptown Records (premiere episode), Disturbing Tha Peace (DTP), Grand Hustle, Loud Records, Murder Inc., Ruff Ryders, Slip-N-Slide Records and Terror Squad. Prior of the premiere of "INSIDE THE LABEL," the second season premiere of the Network's docu-series BET LIFE OF will focus on the career and evolution of Diddy at 8 PM ET/PT.
Each gripping episode will highlight one label and take viewers from the beginning of each label's inception to current day with never-before seen footage and intimate first person testimonies from hip hop's most influential contributors including:
Uptown Records Episode:


Andre Harrell, Diddy, Jay-Z, Mary J. Blige, Babyface, Teddy Riley, Russell Simmons, Jodeci, Damion Hall, Brett Ratner, Laurieann Gibson, Robin Thicke, Sanaa Lathan, Doug E. Fresh, Al B. Sure!, Eddie F, Kim Porter, Father MC, Jeff Redd and Monifah.

Grand Hustle episode:


T.I., Jason Geter, Young Dro, Kevin Liles, Lil Duval, Killer Mike, DJ Toomp and B.o.B.

Loud Records Episode:


Steve Rifkind, RZA, Xzibit and E-Swift.

Slip-N-Slide Records Episode:


Ted Lucas, Rick Ross, Trick Daddy, Trina and DJ Khaled.

Terror Squad Episode:


Fat Joe, DJ Khaled, Noreaga, Remy Ma, Papoose Cool & Dre and Jesse Terrero.

Ruff Ryders Episode


Joaquin Dean, Darren Dean, Chivon Dean, Swizz Beatz, Eve, The Lox, Irv Gotti, Drag-On, DJ Clue, Kool Herc, Lyor Cohen and Jimmy Iovine.

Disturbing Tha Peace (DTP) Episode:


Ludacris, Chaka Zulu, Jeff Dixon, Chingy, Bobby V., Shareefa, Lil Scrappy, Bangladesh, Lil Fate, I-20 and Poon Daddy.

Murder Inc.:


Irv Gotti, Ashanti, Ja Rule, Jay-Z, Charli Baltimore, Kevin Liles and Lyor Cohen.
"INSIDE THE LABEL" is executive produced by Arthur Smith, Frank Sinton, and Donny Jackson for A. Smith & Co. Productions, Chaka Zulu, Jeff Dixon and Chris "Ludacris" Bridges.
BET Goes Deep Inside The Record Labels
For more information on "INSIDE THE LABEL" and "BET LIFE OF: DIDDY" log on to BET.com. Join the conversation on social media by logging on to BET's multiple social media platforms by using hashtag #InsideTheLabelBET & #BETDiddy; and following us @BET
BET Goes Deep Inside The Record Labels