COVID-19 ECONOMIC INJURY DISASTER LOAN APPLICATION
SBA Disaster Loan Assistance


(Link Below)
Apply by: 09/30/20

Google COVID-19 $800+ million to support small businesses and crisis response
As the coronavirus outbreak continues to worsen around the world, it's taking a devastating toll on lives and communities. To help address some of these challenges, today we're announcing a new $800+ million commitment to support small- and medium-sized businesses (SMBs), health organizations and governments, and health workers on the frontline of this global pandemic.
$250 million in ad grants to help the World Health Organization (WHO) and more than 100 government agencies globally provide critical information on how to prevent the spread of COVID-19 and other measures to help local communities. This is an increase from our initial $25 million announced last month. In addition, we're providing $20 million in ad grants to community financial institutions and NGOs specifically to run public service announcements on relief funds and other resources for SMBs.
A $200 million investment fund that will support NGOs and financial institutions around the world to help provide small businesses with access to capital. As one example, we're working with the Opportunity Finance Network in the U.S. to help fill gaps in financing for people and communities underserved by mainstream financial institutions. This is in addition to the $15 million in cash grants Google.org is already providing to nonprofits to help bridge these gaps for SMBs.
$340 million in Google Ads credits available to all SMBs with active accounts over the past year. Credit notifications will appear in their Google Ads accounts and can be used at any point until the end of 2020 across our advertising platforms. We hope it will help to alleviate some of the cost of staying in touch with their customers.
A pool of $20 million in Google Cloud credits for academic institutions and researchers to leverage our computing capabilities and infrastructure as they study potential therapies and vaccines, track critical data, and identify new ways to combat COVID-19. Learn how to apply for credits on the Google for Education site.
Direct financial support and expertise to help increase the production capacity for personal protective equipment (PPE) and lifesaving medical devices. We're working with our longtime supplier and partner Magid Glove & Safety, with the goal of ramping up production of 2-3 million face masks in the coming weeks that will be provided to the CDC Foundation. Additionally, employees from across Alphabet, including Google, Verily and X, are bringing engineering, supply chain and healthcare expertise to facilitate increased production of ventilators, working with equipment manufacturers, distributors and the government in this effort.
Google COVID-19 $800+ million to support small businesses and crisis response
In addition to these commitments, we also increased the gift match Google offers every employee annually to $10,000 from $7,500. That means our employees can now give $20,000 to organizations in their communities, in addition to the $50 million Google.org has already donated. Together, we'll continue to help our communities—including our businesses, educators, researchers and nonprofits—to navigate the challenges ahead.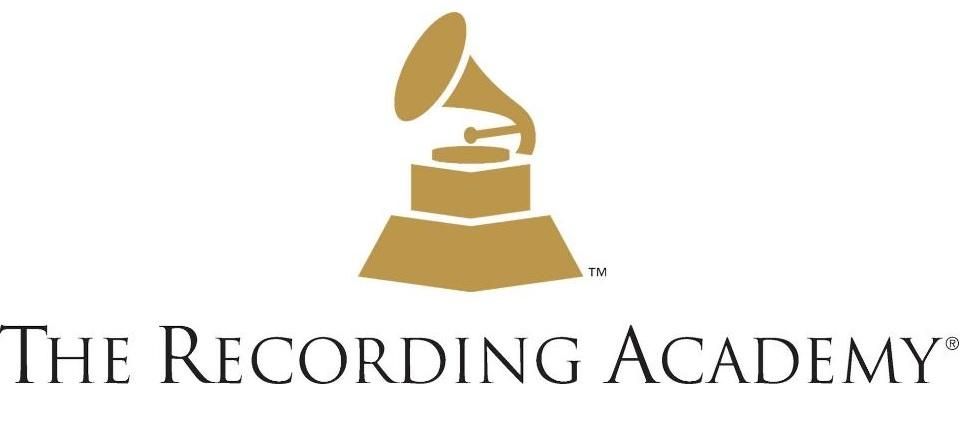 RECORDING ACADEMY® AND MUSICARES® ESTABLISH COVID-19 RELIEF FUND IN RESPONSE TO UNPRECEDENTED MUSIC INDUSTRY EVENT CANCELLATIONS
RECORDING ACADEMY® AND MUSICARES® HAVE CONTRIBUTED INITIAL DONATIONS TOTALING $2 MILLION
The Recording Academy® and its affiliated charitable foundation MusiCares® have established the COVID-19 Relief Fund to help people in the music industry affected by the coronavirus disease (COVID-19) outbreak and subsequent cancellation of multiple music events. From hotel and bar gigs to major music festivals, COVID-19 is deeply impacting live music events, and the creative community behind it all.



Administered through MusiCares, the COVID-19 Fund will be used to directly support those in the music community with the greatest need. To establish the fund, both the Recording Academy and MusiCares have contributed an initial donation of $1 million each, totaling $2 million. Additionally, all Recording Academy Chapters have committed to fundraising in their local communities. Further updates and announcements will be made in the coming days.
Harvey Mason jr., Chair and Interim CEO of the Recording Academy, says:
"Event cancellations are at unprecedented levels and the situation therefore requires an unprecedented response. Many people in the industry are now in crisis, not knowing what the future holds or having to deal with dire commercial realities. We are asking the entire industry to stand with us to support the musicians, artists and professionals who are the bedrock and the future of our music community."
"It's in times like these that many of us turn to music. Music can help us cope, and has the power to bring us together during a time when many of us might feel isolated. We encourage people everywhere to embrace the music industry which needs our help in these uncertain times."
Steve Boom, MusiCares Chair, adds:
"The music industry is built on the work of musicians, artists, and music professionals. It is in times like these, that the industry needs to come together to support those who are struggling, particularly those who rely on touring incomes to survive. We know this fund will need to be significant. We will not be able to do it alone, and that's why we are asking the entire music community including labels, streaming services, and anyone who is able to join us in this important effort. We're all in when the good times roll, and it's important that we're all in when times are tough, too."
If you wish to support our efforts to assist music people in need, visit: https://www.grammy.com/MusiCares/CoronavirusReliefFund
If you are a member of the music industry in need of assistance, visit: musicares.org.
ABOUT THE RECORDING ACADEMY
The Recording Academy represents the voices of performers, songwriters, producers, engineers, and all music professionals. Dedicated to ensuring the recording arts remain a thriving part of our shared cultural heritage, the Academy honors music's history while investing in its future through the GRAMMY Museum®, advocates on behalf of music creators, supports music people in times of need through MusiCares, and celebrates artistic excellence through the GRAMMY Awards® — music's only peer-recognized accolade and highest achievement. As the world's leading society of music professionals, we work year-round to foster a more inspiring world for creators.
For more information about the Academy, please visit www.grammy.com. For breaking news and exclusive content, follow @RecordingAcad on Twitter, "like" Recording Academy on Facebook, and join the Recording Academy's social communities on Instagram, YouTube, and LinkedIn.
COVID-19 Relief Fund For Music Industry Event Cancellations
ABOUT MUSICARES
A friend and ally of the music community, MusiCares was established by the Recording Academy to safeguard the health and well-being of all music people. A four-star charity and safety net in times of need, MusiCares offers confidential preventive, recovery, and emergency programs to address financial, medical, and personal health issues. Through the generosity of our donors and volunteer professionals, our dedicated team works across the country to ensure the music community has the resources and support it needs.
============================================================================================================
Coronavirus Relief Fund
Netflix Creates $100 Million Coronavirus Relief Fund
Netflix has created a $100 million relief fund to help members of the creative community who have been left unemployed and without a way to earn an income during the coronavirus crisis. The streaming giant said the bulk of the funds will go toward supporting laid-off crew members.
"The COVID-19 crisis is devastating for many industries, including the creative community. Almost all television and film production has now ceased globally — leaving hundreds of thousands of crew and cast without jobs," Netflix's chief content officer Ted Sarandos said in a statement. "These include electricians, carpenters and drivers, many of whom are paid hourly wages and work on a project-to-project basis. This community has supported Netflix through the good times, and we want to help them through these hard times, especially while governments are still figuring out what economic support they will provide."
Additionally, $15 million of the Netflix fund will go to third parties and non-profits that offer emergency relief to out-of-work crew and cast in countries where there's a large production base. Of that, Netflix said it will donate $1 million each to the SAG-AFTRA COVID-19 Disaster Fund, the Motion Picture & Television Fund, and the Actors Fund Emergency Assistance in the U.S., as well as $1 million between the AFC and Fondation des Artistes. Sarandos said the company is also working with industry organizations to bolster relief efforts in Europe, Latin America and Asia, where many of its movies and shows are shot.
Netflix will also look at projects it was on production on when filming was suspended to determine if various crew members and workers need assistance.
"What's happening is unprecedented," Sarandos said. "We are only as strong as the people we work with and Netflix is fortunate to be able to help those hardest hit in our industry through this challenging time.
=============================================================================================================
TikTok

donates $10m to World Health Organization to fight COVID-19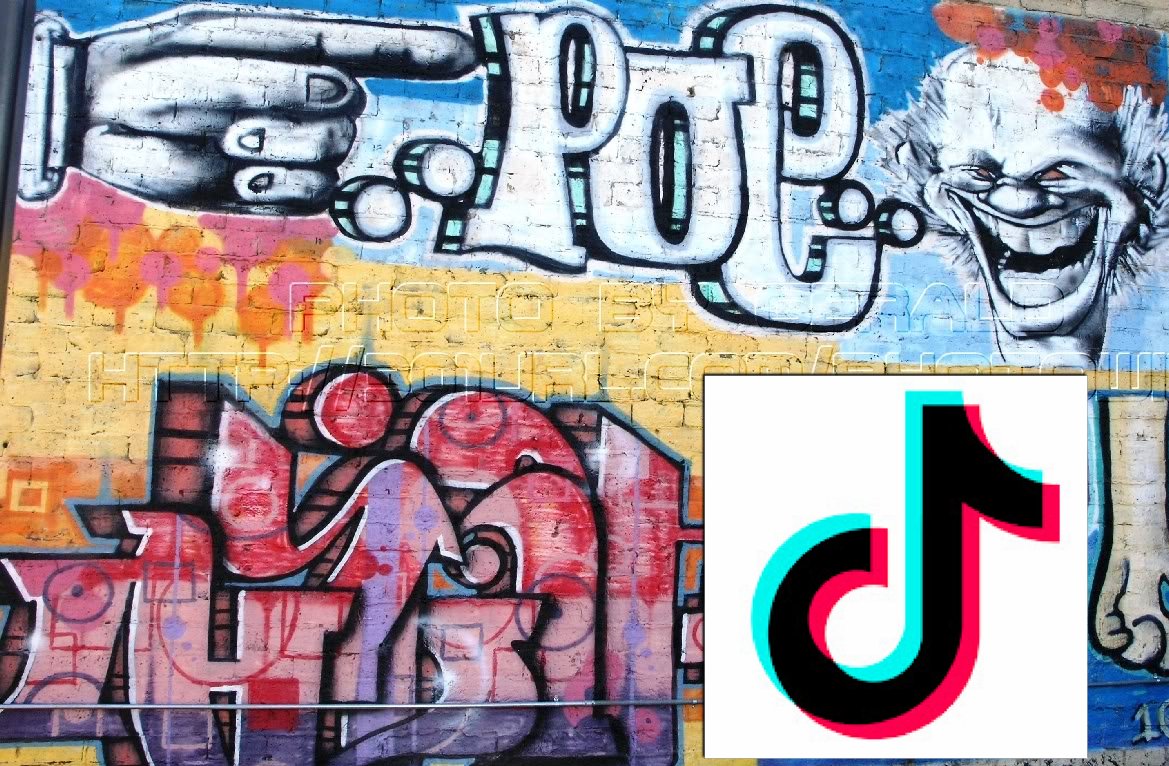 ByteDance-owned video sharing platform TikTok is donating $10 million to the World Health Organization's (WHO) Solidarity Response Fund.
Supporting our global health workers
In this time of global distress and concern about the impact of COVID-19, we've been inspired by people in towns and cities everywhere whose fundamental humanity is shining through when we need it most – people serenading across quarantined buildings; neighbors delivering food and medicine to those who cannot leave their homes; global outpourings of empathy and support for grieving families.
COVID-19 Relief Fund For Music Industry Event Cancellations
This humanity transcends borders and backgrounds, and we're moved by how people are sharing their strength when we need it most. Most importantly, it's been gratifying to see the global community rally behind the true heroes of this crisis: the health care professionals around the world who are battling on behalf of us all.
There are no words to express the debt we all owe those who are putting their personal safety at risk, who are voluntarily separating themselves from their own families, who are working around the clock and under incredibly challenging circumstances to save lives.
We believe it's essential to do everything we can to help the global health community in this fight, and today TikTok is donating $10 million to the World Health Organization's (WHO) Solidarity Response Fund.This fund helps the WHO carry out vitally important work, including sending essential supplies to front line health care workers, ensuring communities have access to the latest science-based information, and accelerating efforts to discover life-saving treatments or vaccines. Alongside many great companies and individuals, we're passionate about doing our small part to contribute to this important cause and the critical work the fund enables.


This is another step in our drive to support the global health field and the pandemic's impact on local communities.We continue to donate critical supplies to countries and communities in need, including helping procure masks for health care workers and enabling the distribution of food support for students, teachers, and families affected by school closures. We're matching employee donations to a range of local and global initiatives, including WHO, Red Cross, and a number of direct relief programs.As a company we continue to seek out ways to get involved and lend a hand."We can only stop this virus with a coordinated, global response, where everyone – from every sector – is doing their part.TikTok's extraordinarily generous contribution to the World Health Organization's global effort is a perfect example of that. Now is the time for all individuals and companies to come together and fight this virus – because the case for cooperation simply couldn't be clearer."– Elizabeth Cousens, President & CEO of the UN FoundationCognizant of the power of TikTok's global reach, we're also focused on using our platform to support the World Health Organization's efforts to keep the global community informed and healthy:
We've hosted a number of livestreams with WHO experts, with users in over 70 countries tuning in for trusted information and live Q&A
We've partnered with WHO to create an informational page on TikTok that offers tips on staying safe and preventing the spread of the virus, and dispels myths around COVID-19
We have labels on coronavirus-related videos which point users to trusted information, with resources directly in the app as well as in the dedicated COVID-19 section of our Safety Center
As this fight continues, we will continue to identify ways to help health care workers and our local communities. We encourage anyone financially able to join us in donating to the Solidarity Response Fund in this crucial time.


In the meantime, one thing every single person can do to help our health care heroes is to reduce our own risk of infection. Please, listen to and abide by the guidance being offered by your local government. If you've been advised to shelter in place, or to avoid crowds, do so. Maintain hygiene as rigorously as you possibly can. And take care of one another so that our health care workers can focus on taking care of those who need help the most.
By Alex Zhu, President, TikTok