THE URBANWORLD FILM FESTIVAL PRESENTED BY BET NETWORKS WITH FOUNDING SPONSOR HBO ANNOUNCES 2015 FESTIVAL SLATE
THE URBANWORLD FILM FESTIVAL PRESENTED BY BET NETWORKS WITH FOUNDING SPONSOR HBO ANNOUNCES 2015 FESTIVAL SLATEFESTIVAL RUNS SEPTEMBER 23rd-27th IN NEW YORK
Urbanworld Film Festival to Open with Muhammad Ali, Close with Misty Copeland
Muhammad Ali: The People's Champ and Misty Copeland's A Ballerina's Tale to be featured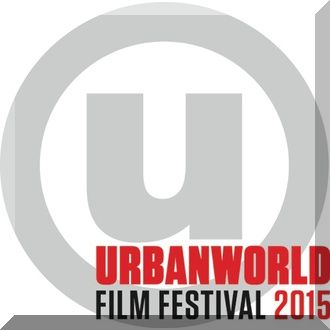 The 19th Annual Urbanworld Film Festival (http://www.urbanworld.org), presented by BET Networks (BET) with founding sponsor HBO, today announced all of the films that will be showcased. The nation's largest competitive multicultural film festival will screen over 80 films and will take place September 23-27, 2015 at Manhattan's AMC Empire 25 on 234 West 42nd Street.
BET's Muhammad Ali: The People's Champ will serve as the opening night film at 7:30 p.m. on Wednesday, September 23rd. The biographical tribute to the former heavyweight champion, directed and executive produced by Clarence "Coodie" Simmons and Chike Ozah, will connect the fighter's boxing prowess as well as his social media activism, to the millennial audience to reveal Ali's meaning in the world today.
Premiering on BET Wednesday, September 23rd at 8:00 p.m. ET/PT, the special features exclusive interviews with family, friends and admirers including Muhammad Ali's daughter and niece Laila Ali and Shaya Ali, LL Cool J, Ludacris, T.I., Nas, Mike Tyson, Sugar Ray Leonard, Ray Lewis, Tyrese, Rosie Perez, David Banner, Michael Eric Dyson, Billie Jean King, Walt Frazier, Jim Brown, Ronnie Essett, Sway Calloway, Wood Harris, Jeffrey T. Sammons, Godfrey C. Danchimah, Richard Sherman, J. Ivy and Common. A Q&A with filmmakers will follow.
"BET is honored to return as presenting sponsor of the 2015 Urbanworld Film Festival, an important platform for diverse content makers and film lovers alike," said Constance Orlando, Senior Vice President of Music, Specials and News for BET Networks. "We are also excited to launch BET's original news documentary series with the film, "Muhammad Ali: The People's Champ," during the festival's opening night.
A Ballerina's Tale will close the festival on Saturday, September 26 at 8:30pm. The film is an intimate look at a crucial period in the career of principal dancer Misty Copeland of American Ballet Theatre (ABT). It follows Misty from her triumphant lead performance in Igor Stravinsky's Firebird at New York's Metropolitan Opera House at Lincoln Center through her painful injury and recovery that followed, to her return to ABT and subsequent pop cultural icon status.
The documentary, directed by Nelson George, also examines issues of race and body image in the elite ballet world. Sundance Selects will release the film theatrically and on VOD on October 14th. After the screening, there will be a Q&A with Copeland and George.
"With BET and HBO as our returning partners for the festival, we continue to highlight important stories that the world needs to see," said Gabrielle Glore, Festival Director for Urbanworld Film Festival. "This year's festival slate features a diverse collection of films representing culture from across the globe, allowing us to deliver Urbanworld's most internationally curated content to date. We are proud that Urbanworld continues to be 'THE' destination for both filmmakers, studios and networks to connect with multicultural audiences."
In addition to BET Networks and HBO, the festival proudly partners with brands who are committed to Urbanworld's mission. Comcast NBC Universal Telemundo and Time Warner serve as Premiere sponsors. Industry Circle sponsors include Fox Audience Strategy, Fox Global Directors Initiative, Interactive One, VH1, UMC, The Swirl Group, MoviePass, The Directors Guild of America, and AMC. Uptown, Hello Beautiful, Global Grind, NewsOne, TheUrbanDaily and Power 105 are media sponsors.
For additional announcements in September, go to http://www.urbanworld.org
URBANWORLD 2015 FILM SLATE
OPENING NIGHT FILM
Muhammad Ali: The People's Champ – Directed by Clarence "Coodie" Simmons & Chike Ozah (USA) – Presented by BET Networks
CLOSING NIGHT FILM
A Ballerina's Tale – Directed by Nelson George (USA) – Presented by Sundance Selects
SPOTLIGHT FILMS3 ½ Minutes, 10 Bullets – Directed by Marc Silver (USA) – Presented by HBO
Stretch & Bobbito: Radio That Changed Lives – Directed by Bobbito Garcia (USA)
The Man In 3B – Directed by Trey Haley (USA) – East Coast Premiere

NARRATIVE FEATURE FILMS
After School – Directed by Carlos Melendez & Mauricio Mendoza (USA) – New York Premiere
A Girl Like Grace – Directed by Ty Hodges (USA) – New York Premiere
Breaking Through – Directed by John Swetnam (USA) – US Premiere
Carmin Tropical – Directed by Rigoberto Perezcano (Mexico) – New York Premiere – Presented by NewFest in Partnership with Outfest
Chapter & Verse – Directed by Jamal Joseph (USA) – World Premiere
Flow – Directed by Fenar Ahmad (Denmark) – US Premiere
Honeytrap – Directed Rebecca Johnson (UK) – New York Premiere
Knucklehead – Directed by Ben Bowman (USA)
Last Night – Directed by Harold Jackson III (USA)
Pocha – Directed by Michael Dwyer (USA) – New York Premiere
Primero De Enero (January 1st) – Directed by Erika Bagnarello (Dominican Republic) – New York Premiere
Riding 79 – Directed by Karola Hawk Gonzalez (Puerto Rico) – New York Premiere
Somewhere In The Middle – Directed by Lanre Olabisi (USA) – New York Premiere
The Stockroom – Directed by Victor Cruz (USA) – World Premiere
The Two Of Us – Directed by Ernest Nkosi (South Africa) – New York Premiere
DOCUMENTARY FEATURE FILMS
Anatomy of a Dress – Directed by Flora Pérez-Garay (Puerto Rico) – New York Premiere
Can You Dig This – Directed by Delila Vallot (USA) – New York Premiere
Dramatic Escape – Directed by Nick Quested (USA) – World Premiere
Hate Crimes in the Heartland – Directed by Rachel Lyon (USA)
In Football We Trust – Co-Directed by Tony Vainuku and Erika Cohn (USA) – New York Premiere
Romeo is Bleeding – Directed by Jason Zeldes (USA)
Tap World – Directed by Dean Hargrove (USA)
We Like It Like That – Directed by Mathew Ramirez Warren (USA) – New York Premiere
DOCUMENTARY SHORTSBy Jamal Joseph: A Life Transformed by the Arts – Directed by Mike De Caro (USA) – World Premiere
Looking at the Stars – Directed by Alexandre Peralta (Brazil) – New York Premiere
Quest for Cuba: Questlove Brings the Funk to Havana – Directed by Jauretsi & Daniel Petruzzi (USA) – Presented by Okayplayer Films & Jill Newman Productions
NARRATIVE SHORT FILMS
#American – Directed by Nate Parker (USA) – New York Premiere
1440 & Counting – Directed by Tony Gapastione (USA) – New York Premiere
2nd Life – Directed by Jake Alexander McAfee (USA) – New York Premiere
Ackee & Saltfish – Directed by Cecile Meke (UK)
About That… – Directed by Damien Smith (USA) – New York Premiere
Amishi – Directed by Malinda Kaur (UK)
Ana – Directed by Renee Marie Petropoulos (USA) – New York Premiere
Bad Hunter – Directed by Sahim Omar Kalifa (Belgium) – New York Premiere
Beyond The Passage – Directed by Terrence Jones (USA) – New York Premiere
Blackcard – Directed by Pete Chatmon (USA)
Boxed In – Directed by Tasha Smith (USA) – New York Premiere
Charlotte – Directed by Angel Kristi Williams (USA) – New York Premiere
Clean – Directed by Gabriel Wilson (USA) – World Premiere
Debt to Society – Directed by Tristan Daley (USA) – New York Premiere
Dream – Directed by Nijla Mu'min (USA) – New York Premiere
Dubois – Directed by Kaz Ové (Trinidad & Tobago) – New York Premiere
Fanta Face – Directed by Yaa Boaa Aning (USA) – World Premiere
Forgiving Chris Brown – Directed by Marquette Jones (USA) – World Premiere
Gang – Directed by Clayton Vomero (USA) – US Premiere
Human Behavior – Directed by Carey WIlliams – New York Premiere
In the Clouds – Directed by Marcelo Mitnik (Argentina) – New York Premiere
King of Guangzhou – Directed by Quester Hannah (China)
Late Expectations – Directed by Laurie Arakaki (USA) – World Premiere
Lia – Directed by Ethosheia Hylton (UK) – World Premiere
Love for Passion – Directed by Nathan Hale Williams (USA)
Mandala – Directed by Guan Xi (China) – New York Premiere
Marianne – Directed by Tomisin Adepeju (UK) – New York Premiere
Only Light – Directed by Evita Castine (USA)
Roubado – Directed by Erica A. Watson (USA) – New York Premiere
Since I Laid Eyes – Directed by Adel Morales
South Arcadia Street – Directed by Melanie D'Andrea (USA) – New York Premiere
Standing8 – Directed by Michael Molina Minard (USA)
Stanhope – Directed by Solvan Naim (USA) – New York Premiere
Stomach – Directed by Javier Kühn (UK/Spain) – World Premiere
Taking Chance – Directed by Jerry Lamothe (USA) – World Premiere
Tap Shoes & Violins – Directed by Dax Brooks (USA) – New York Premiere
The Call – Directed by Zamo Mkhwanazi (USA) – New York Premiere
The Cycle – Directed by Michael Marantz (USA) – New York Premiere
The Loyalist – Directed by Minji Kang (South Korea)
The Reunion – Directed by Carmen Elly Wilkerson (USA) – New York Premiere
The Trade – Directed by Michael A. Pinckney (USA) – World Premiere
The Trophy Thief – Directed by Dave Edwardz (USA) – New York Premiere
The Walk – Directed by Alonso Alvarez Barreda (Mexico) – New York Premiere
The Waltz – Directed by Trevor Zhou (USA) – World Premiere
Times of Competition – Directed by Toti Loureiro & Ruy Prado (Brazil) – New York Premiere
Tough – Directed by Alfonso Johnson (USA) – New York Premiere
Wait Till the Wolves Make Nice – Directed by Jess dela Merced (USA) – New York Premiere
Wayward – Directed by Kira Richards Hansen (Denmark) – New York Premiere
Welcoming Arms – Directed by Roseanne Ma (USA) – New York Premiere
When Fragile Things Break – Directed by Shanika Warren-Markland (USA) – New York Premiere