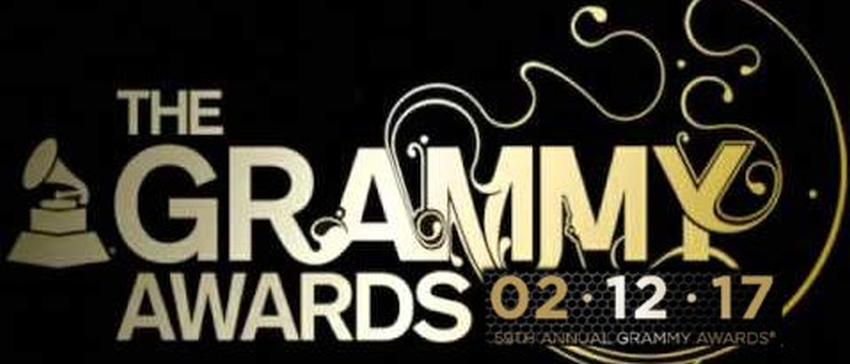 "GRAMMY RED CARPET LIVE, HOSTED BY KEVIN FRAZIER AND NANCY O'DELL, TO BE BROADCAST SUNDAY, FEB. 12th ON CBS
Special Will Give Viewers Exclusive Red Carpet Coverage Before Music's Biggest Night
The Recording Academy and CBS announced today that, for the second year in a row, CBS will air a live red carpet show prior to the GRAMMY Awards broadcast. "GRAMMY Red Carpet Live," a special hosted by Kevin Frazier and Nancy O'Dell, will give viewers an insiders' view of all the pre-show excitement, and highlight the fashion and glamour of this year's GRAMMY nominees, presenters, and performers. The star-studded affair will begin Sunday, Feb. 12th at 7:30 pm ET/4:30 pm PT on the CBS Television Network.
Frazier and O'Dell serve as co-hosts of "Entertainment Tonight," the No. 1 syndicated entertainment newsmagazine in the world.
The 59th Annual GRAMMY Awards will be broadcast live from the STAPLES Center in Los Angeles, Sunday, Feb. 12th (5pm/8pm, live PT/ET) on the CBS Television Network. James Corden, the Emmy- and Tony Award-winning multifaceted host of CBS' "The Late Late Show With James Corden," will host, marking his first year as master of ceremonies. Preceding the 30-minute "GRAMMY Red Carpet Live" special, "60 Minutes" will air a special 30-minute edition (4– 4:30 pm PT / 7– 7:30 pm ET).
Previously announced GRAMMY performers include John Legend, Metallica, Carrie Underwood, and Keith Urban. Additional performers will be announced soon.
"GRAMMY Red Carpet Live" is produced by AEG Ehrlich Ventures. Rac Clark is the executive producer and Ron Basile is the producer.
For the latest news and content, follow the GRAMMY conversation on social:
Grammy Awards 2017 Red Carpet Live LA
Facebook: Facebook.com/RecordingAcademy
Twitter: @RecordingAcad
Instagram: @RecordingAcademy
Cheat Tweet: Don't miss @RecordingAcad RED CARPET LIVE with @nancyodell @KevinFrazier on @CBS @MusicVideoTours 2/12 #GRAMMYs