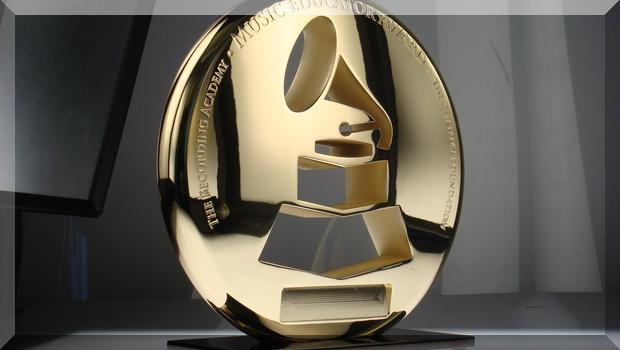 THE BEE GEES, PIERRE BOULEZ,
BUDDY GUY, GEORGE HARRISON, FLACO JIMENEZ, LOUVIN BROTHERS AND WAYNE SHORTER
HONORED WITH THE RECORDING ACADEMY®
LIFETIME ACHIEVEMENT AWARD
RICHARD PERRY, BARRY MANN
& CYNTHIA WEIL AND GEORGE WEIN
HONORED WITH TRUSTEES AWARD
RAY KURZWEIL
TO RECEIVE TECHNICAL GRAMMY® AWARD
The Recording Academy® announced its Special Merit Awards recipients today, and this year's honorees are: the Bee Gees, Pierre Boulez, Buddy Guy, George Harrison, Flaco Jiménez, Louvin Brothers, and Wayne Shorter as Lifetime Achievement Award recipients; Richard Perry, Barry Mann & Cynthia Weil, and George Wein as Trustees Award honorees; and Ray Kurzweil as the Technical GRAMMY® Award recipient.
A special invitation-only ceremony will be held during GRAMMY Week on Saturday, Feb. 7, 2015, and a formal acknowledgment will be made during the 57th Annual GRAMMY Awards® telecast, which will be held at STAPLES Center in Los Angeles on Sunday, Feb. 8th, 2015 and broadcast live at 8 p.m. ET/PT on the CBS Television Network. For GRAMMY® coverage, updates and breaking news, please visit The Recording Academy's social networks on Twitter and Facebook."This year we pay tribute to exceptional creators who have made prolific contributions to our culture and history," said Recording Academy President/CEO Neil Portnow.
"It is an honor and a privilege to recognize such a diverse group of talented trailblazers, whose incomparable bodies of work and timeless legacies will continue to be celebrated for generations to come.
"The Lifetime Achievement Award honors performers who have made contributions of outstanding artistic significance to the field of recording, while the Trustees Award recognizes such contributions in areas other than performance. Both awards are determined by vote of The Recording Academy's National Board of Trustees.Technical GRAMMY Award recipients are determined by vote of The Academy's Producers & Engineers Wing® Advisory Council and Chapter Committees, as well as The Academy's Trustees. The award is presented to individuals and companies who have made contributions of outstanding technical significance to the recording field.
About the Lifetime Achievement Award Honorees:
The Bee Gees, comprising of brothers Barry, Maurice* and Robin Gibb*, were one of the most successful groups in pop history with hits such as "Stayin' Alive," "How Can You Heal A Broken Heart" and "How Deep Is Your Love." The trio's contributions to the Saturday Night Fever soundtrack made it one of the best-selling soundtracks of all time, selling more than 15 million copies in the United States and garnering the group four GRAMMYs, including Album Of The Year and Producer Of The Year.
French composer Pierre Boulez is internationally renowned having conducted the Südwestfunk Orchestra, Cleveland Orchestra and BBC Symphony Orchestra. He served as musical director of the New York Philharmonic from 1971-1977. The 26-time GRAMMY winner continues to be one of the most influential music creators within the classical genre.
Six-time GRAMMY winner Buddy Guy is one of the most celebrated blues guitarists of all time. Throughout his more than 50-year career, Guy has influenced generations of guitar players with his unique sound and style. Guy released his most recent album, Rhythm & Blues in 2013, and continues to tour.
Multi-instrumentalist and singer/songwriter George Harrison* achieved international fame as a member of the Beatles, one of the most influential groups of all time. The 12-time GRAMMY winner's embrace of Indian music is often credited with helping introduce world music to the West. As a solo artist, Harrison achieved success with projects such as his GRAMMY Hall Of Fame® inducted album All Things Must Pass and The Concert For Bangladesh, the latter of which garnered an Album Of The Year GRAMMY.
Five-time GRAMMY winner Flaco Jiménez has enjoyed a career that has spanned more than six decades, throughout which, he has collaborated with artists such as Bob Dylan, Ry Cooder, Doug Sahm, and Carlos Santana among others. Jiménez has maintained a huge influence on the Tex-Mex genre by continuing to record and tour, as he upholds his status as the definitive Tex-Mex accordionist.
Ira and Charlie Loudermilk, better known as the Louvin Brothers*, rank among the top duos in country music history. Originally beginning their careers in gospel music, and eventually incorporating secular pop songs, they landed a record deal with Capitol Records and quickly became household names in the 1950's. Eventually the brothers launched solo careers, continuing to set a blueprint for future generations of country and rock musicians.
Saxophonist and composer Wayne Shorter began his jazz career at the tender age of 16. With a successful solo career, his tenure with Weather Report and his milestone collaborations with Miles Davis and John Coltrane, Shorter has distinguished himself as a leading figure in jazz. As a composer, the 10-time GRAMMY winner is best known for jazz standards such as "Footprints" and "JuJu," among others.
About the Trustees Award Honorees:
Richard Perry is one of the most successful producers in pop music history with a career spanning more than four decades. He has produced classic recordings for such legendary artists as Ray Charles, Neil Diamond, Carly Simon, Ringo Starr, and Barbra Streisand among others. In 1978 Perry launched Planet Records, an independent label that produced many successful hits for artists including the multi-GRAMMY-winning group the Pointer Sisters. Perry continues to work as an independent producer.
The two-time GRAMMY-winning songwriting duo of Barry Mann and Cynthia Weil has created such an impressive body of work within the past four decades that their compositions have been described as "a soundtrack of our lives." This husband-and-wife team has written hit songs such as "You've Lost That Lovin' Feelin'" (with Phil Spector), "On Broadway" (with Jerry Leiber and Mike Stoller), "Here You Come Again," "Never Gonna Let You Go," "Just Once," and "We Gotta Get Out Of This Place" among others. Mann and Weil have also composed scores for several film and theatre projects and they continue to explore new creative avenues.
American jazz promoter and producer George Wein is recognized as the founder of the Newport Jazz Festival, which celebrated its 60th anniversary in August 2014.
Wein's pioneering spirit includes incorporating sponsor association along with partnering the original concept of an outdoor music event that would later serve as the impetus for festivals: Monterey Jazz Festival, Woodstock, Lollapalooza, Coachella, and Bonnaroo.
Through his production company Festival Productions, he would go on to produce the Newport Folk Festival, which he created with folk icon Pete Seeger in 1959, and the New Orleans Jazz & Heritage Festival, which he founded in 1970. Wein celebrated his 90th birthday in October 2014 and continues to creatively influence and advance the concept of live music.
About the Technical GRAMMY Award Recipients:
Ray Kurzweil is an American author, computer scientist, inventor, and is the current director of engineering at Google. He is credited as the principal innovator of omni-front optical character recognition, text-to-speech synthesis, and speech recognition technology.
Kurzweil founded Kurzweil Music Systems and in 1984 introduced the Kurzweil K250, the first computer-based instrument that could realistically recreate the musical response of a grand piano and other orchestra instruments. PBS selected Kurzweil as one of its "They Made America" series.